Showing all 59 results
Roll Forming Cut-Off Press Inventory
Our inventory consist of quality roll forming cut-off press brands including Airam, Pneu Power, Michigan Roll Form, Yoder, B&K, ASC Machine Tools, Rafter and many others. Our stock is always changing, sign-up to receive inventory updates, specials and news. If you do not see what your looking for please contact us at 1-419-872-2364 or e-mail [email protected]. We would be happy to add you to our database of wanted machines. We'll contact you when the machine you are looking for becomes available.
We offer a large selection of used cutoff presses including 2-post type, 4-post type, mechanical, pneumatic and hydraulic. Universal also offers a large inventory of roll forming machines including flatteners, levelers, roll formers and much more. Browse all machine types on our inventory page.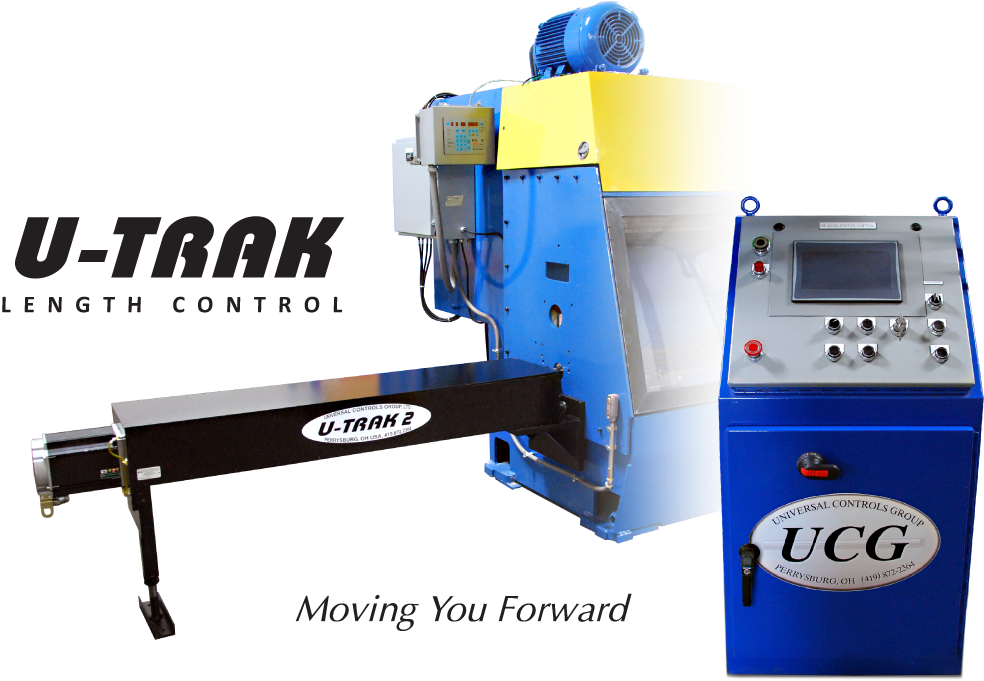 NEW U-TRAK Length Control System for Cut-Offs.
A new U-TRAK length control system manufactured by UCG, can be retrofitted to your current cut-off. The U-TRAK grants a more accurate cut to increase line speed, reduce scrap, extend blade life and therefore improves productivity. Contact us at 1 (419) 872-2364 or email [email protected] to request a quote.