Control Panels & Drive Systems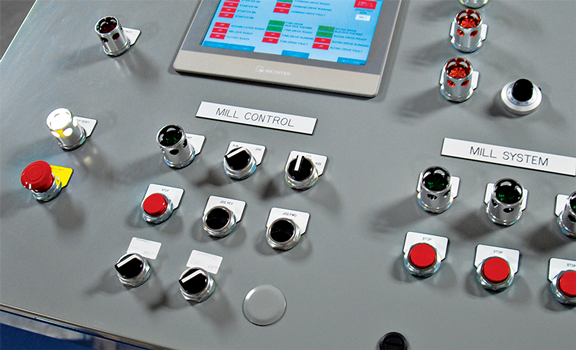 Our knowledgeable team has over a century of combined experience working specifically with tube, pipe and rollform machinery. Our expertise in the industrial metalworking industry allows us to deliver quick and cost-effective solutions to metal forming manufacturers worldwide.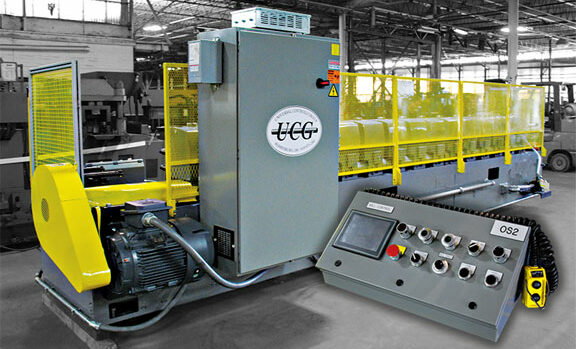 Removing machinery from production to have it worked on is out of the question for most manufacturers. Our retrofit packages are a quick and cost-effective solution to updating your machinery with little downtime. We can also assist with the installation and set-up if needed.
U-TRAK Length Control System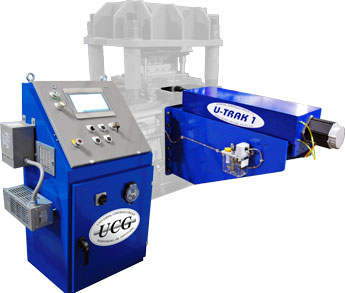 This closed-loop system uses a controller to automatically synchronize the speed of the die set with the part. Multiple batch control and cutting parameters can be set to minimize the need for operator intervention.
U-TRAK ADVANTAGES:
Increased Line Speeds
Greater Accuracy with Reduced Scrap
Longer Blade Life
Batch Control with on the Fly Changes
Blade Width Compensation
Touch Screen Operator Interface
Fully Supported by our Team
Designed for maximum efficiency, accuracy and excellent performance under all operating conditions. The U-Trak Length Control System is versatile, rugged and economical for old and new machinery. Quick and easy to install and interface with existing machinery and fully supported by our team out of our NW Ohio.
Engineering & Service Team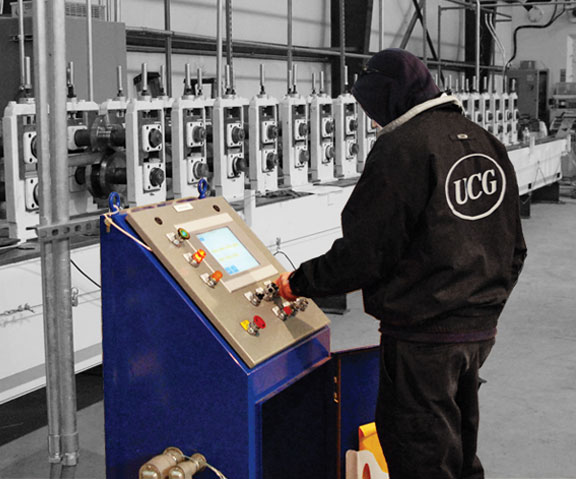 Our team can get your machinery up and running quickly and help maintain its efficiency over time. We offer support services for everything we sell, including:
• Start-Up & Commissioning
• Installation Management
• New & Used Parts (NEW solid-state MOSFET welder boards, welder arms, encoders, timing belts, pulleys and more. USED 250+ Haven recut parts including 100+ die sets, die shims, 100+ blades, crosscut blades, step keys, urethane feeder wheels and hydraulic cylinders.)
• Technical Support
• On-Site Maintenance & more