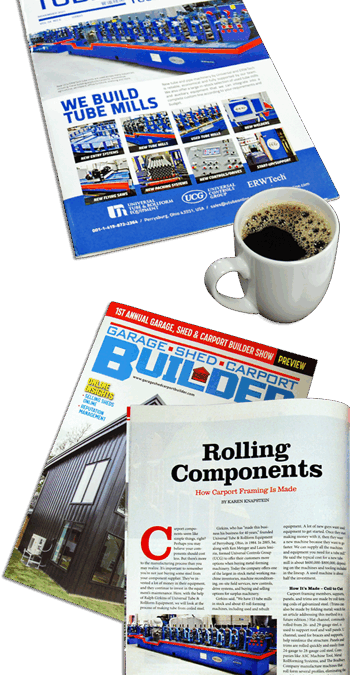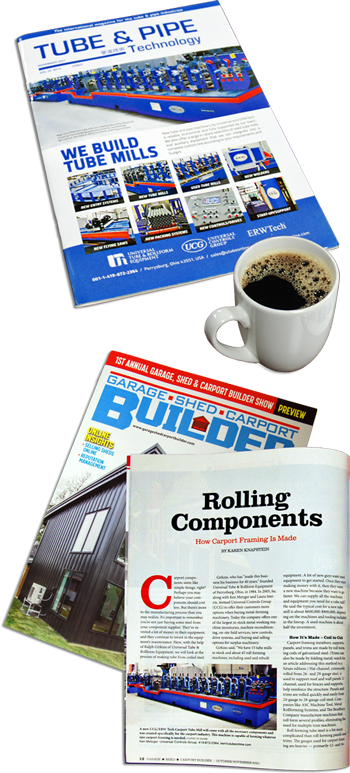 We are pleased to share links to recent publications featuring new tube mills manufactured by UCG and ERWTech.
A new 89 mm high-frequency tube mill line was recently featured on the cover of Tube & Pipe Technology magazine. The line included all-new entry equipment, tube mill, high-frequency welder and flying cold saw. We expect to have another 89 mm tube mill line on our floor for inspection very soon.
Our latest development of a new carport tube mill was mentioned in The Garage, Shed & Carport Builder magazine article How Carport Framing Is Made. Our very own Ralph Girkins contributes his knowledge about the process and necessary equipment involved.
New UCG/ERWTech tube mills are used across many industries including metal building products, carports, automotive, agricultural, aerospace, office furniture, shelving and much more. Please feel free to contact us with any questions or RFQs at 1-419-872-2364 or [email protected].