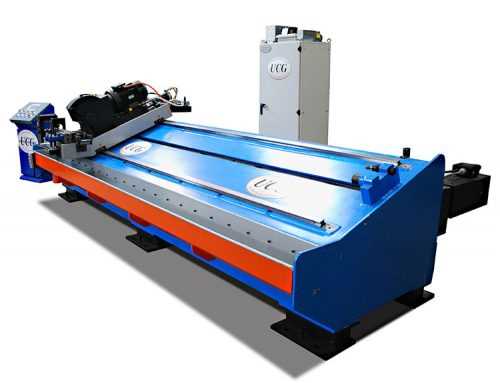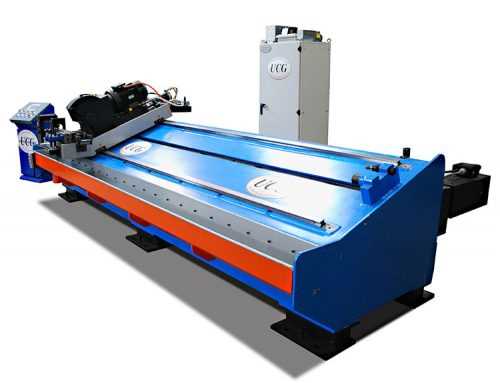 UCG manufacturers of industrial control systems, has introduced U-SAW, a new high-speed flying cold saw for tube mills equipped with their revolutionary Length Control System.
The new flying cold saw is available in both single and double blade version and sizes up to 16" and speeds up to 300 FPM. The U-Saw can use either TCT or HSS blades.
The 3 inch (76mm) version of the U-Saw will be in our booth at the upcoming Fabtech show in Atlanta this November. Stop by Universal's Booth #C10436 to see the U-Saw.
Complete specifications of this saw can be view at: utubeonline.com/product/new-high-speed-flying-cold-saw/.
UCG builds new control systems, die accelerators, drives and other accessories to retrofit new or existing machinery in almost any industrial environment.
Located under one roof with a leading used machinery dealer, Universal Tube & Rollform Equipment Corporation, their unique relationship enables them to offer a wide array of cost efficient services, unmatched by others.
Visit their booth at Fabtech Atlanta for a quotation and more information about the new cold saws available: Tube & Pipe Hall, Booth #C10436.
UCG
26202 Glenwood Rd. Perrysburg, Ohio 43551 USA
(419) 872-2364
[email protected]
www.universalcontrolsgroup.com
Fabtech Atlanta, Tube & Pipe Hall, Booth #C10436