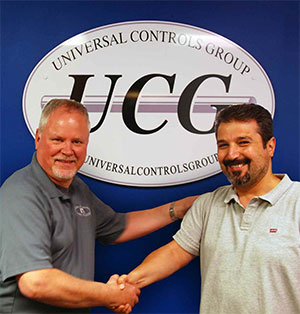 Meet with Ken Metzger of UCG and Basel Akel of ERWTech to learn about RELIABLE, ECONOMICAL and FULLY SUPPORTED new and used tube mill lines.
Universal is the exclusive source in North and South America for new tube mill lines and tube & pipe machinery manufactured by ERWTech and UCG. We also have many used tube mill lines in stock from 0.5″ (12.7 mm) up to 6″ (152 mm) max O.D.
Contact us to schedule a meeting during the show at 419-872-2364.